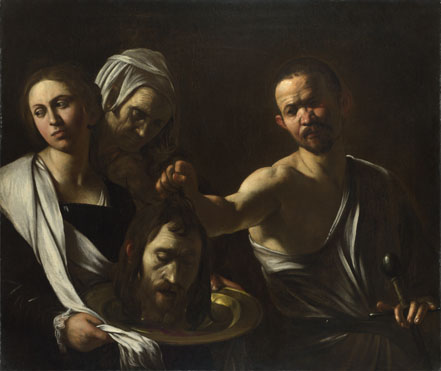 Bring Me the Head of Justin Bieber is the title track of an EP by The Bordellos, who describe their music as alternative indie pop noise from the north of England. Like a great deal of good recorded music these days, the record is available through the increasingly fantastic Bandcamp, guaranteeing that a fair wedge of your purchase price—in this case it's pay-what-you-want—goes directly to the artist.
Justin Bieber, on the other hand, is a hugely talented Canadian singer and the Bordellos' song is an expression of envy at the boy-man's phenomenal contribution to 21st century culture. Or perhaps not.
Bilinda Butcher is the singer for the hugely overrated/influential My Bloody Valentine. The Bilinda Butchers are a "dream pop duo" from San Francisco who have been known to occasionally glance at their shoes. The name was chosen as a homage to the aforementioned Valentine, this song has more of an air of New Order about it and that is a very good thing.
"Dream" seems to be the catch-all descriptor for much of the music I'm listening to at the moment. PacificUV are a four-piece from Athens, Georgia, who do things that involve electro, dreams and space, apparently. This is a free compilation of the band's ten year output prior to the release, last month, of a new LP. It features a quite good Smiths cover and and, at track 5, the wholly excellent Need.
This might be described as dreamy, not least because its shimmering guitars, angelic vocals and expansive harmonies awash in reverb recall the fuzzy shoegaze of Slowdive and My Bloody Valentine, the Phil Spector songs of Jesus and Mary Chain and the poppy, harmonic sensibilities of the Beach Boys.
That's some claim and a little over generous. Still, it's a nice noise.
You can't dream for ever; time for some rock 'n' roll. First from the Boston, Massachusetts, garage of Thick Shakes; secondly from the Leeds, Yorkshire, shed of Flies on You.
.
Which is as good a reason as any to listen to the Fall at their very, frequent best.

Painting: Salome receives the Head of John the Baptist by Michelangelo Merisi da Caravaggio
Related posts : This one time, at Bandcamp…; You wouldn't want a holiday in my head
Twitter: pacificUV; Ask for Joy; Thick Shakes; Flies on You